Gunpoint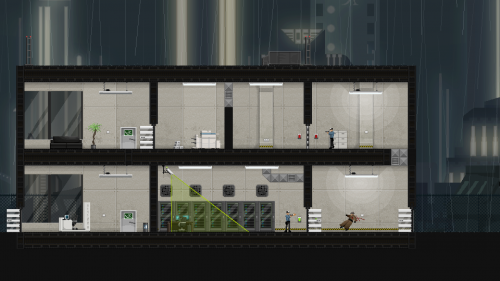 Game: Gunpoint
Developer:
Tom Francis
Website:
www.gunpointgame.com
OS: Windows (hopes to add Mac, Linux as well)
I thought this had been suggested already, but alas, it had not. This game is a 2D stealth game that is currently playable through test signup with the dev (although you just get added to a list of people that want to play). It has some cool mechanics and level design, but is currently lacking a soundtrack as the game is not completed (Test Build only).
ElderGeek did a preview of it today which reminded me about the game: