Game:
Eden Star
Developer:
Flix Interactive
Platforms: Windows
DRM & Distribution: Initially
Steam
and DRM-Free, Desura 'at a later date'
Estimated full release date:
'second half of 2015'
Yes, I know this game is a
long
way from completion, but I couldn't resist the post. Just look at this shit. Amazing. Trailer below.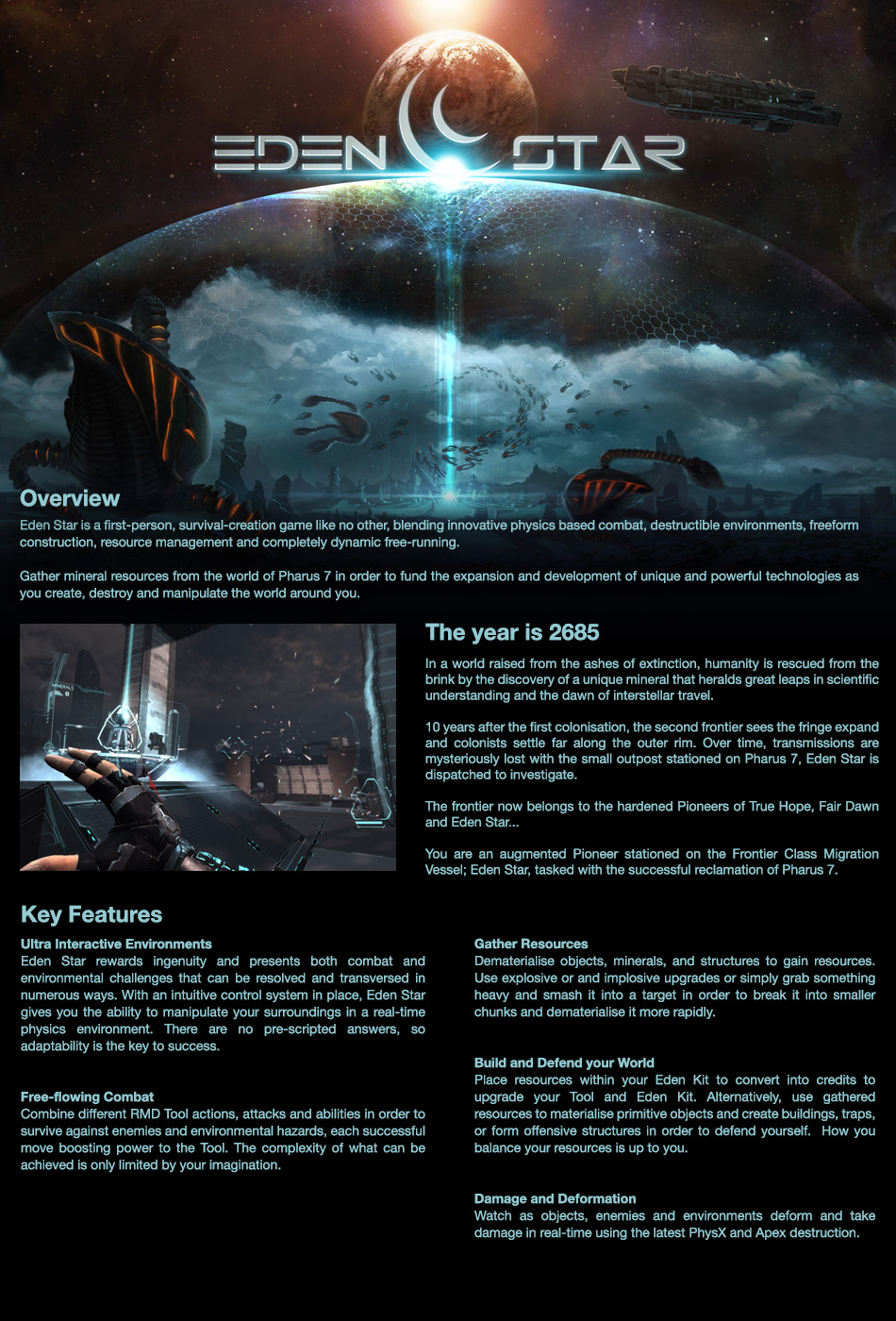 If you can't see the video below in Chrome, click the shield beside the URL and click 'load unsafe scripts'