Game: Synthesis
Developer: Hart Laboratories
Platforms: Windows
Website:
http://www.synthesisgame.com/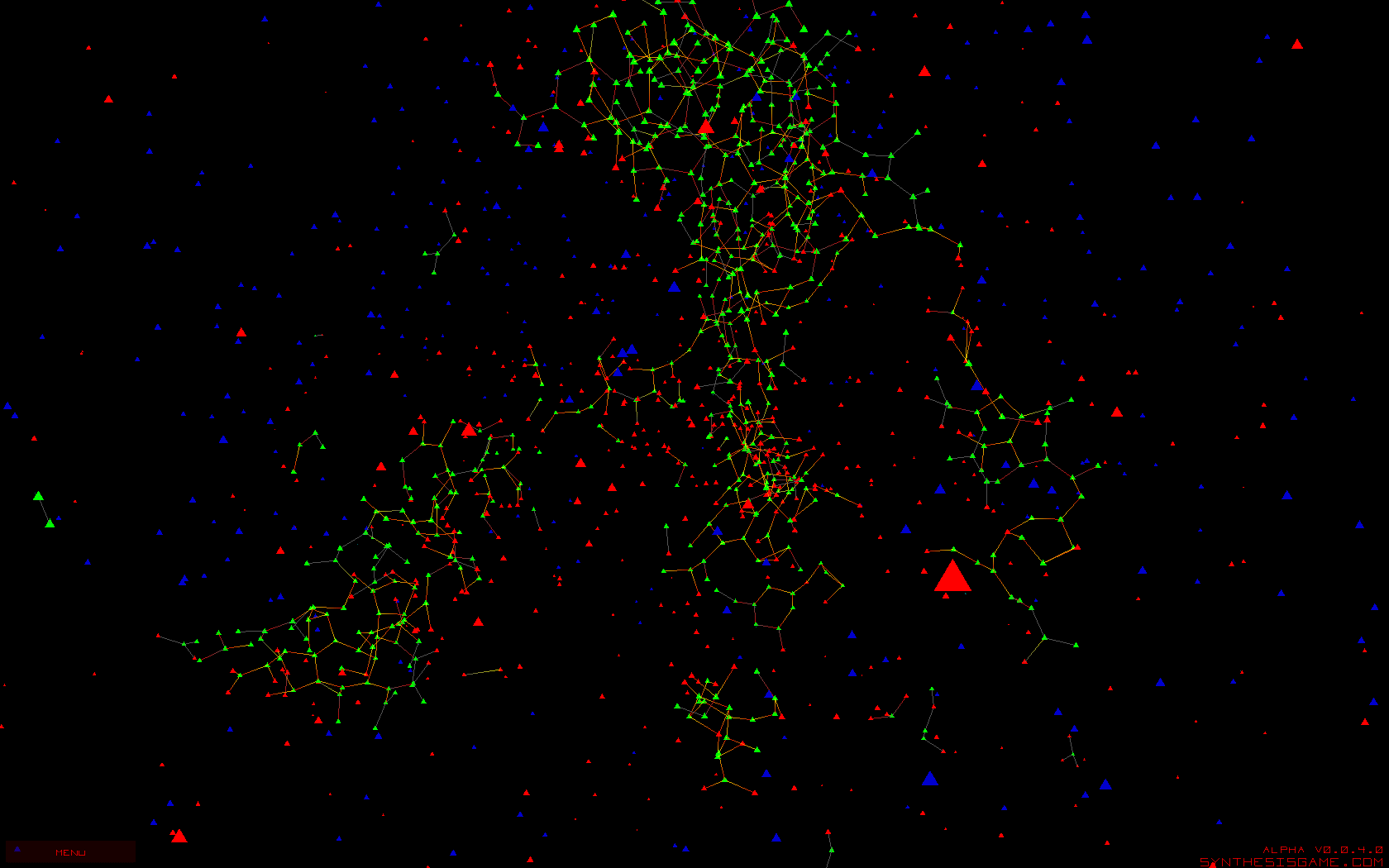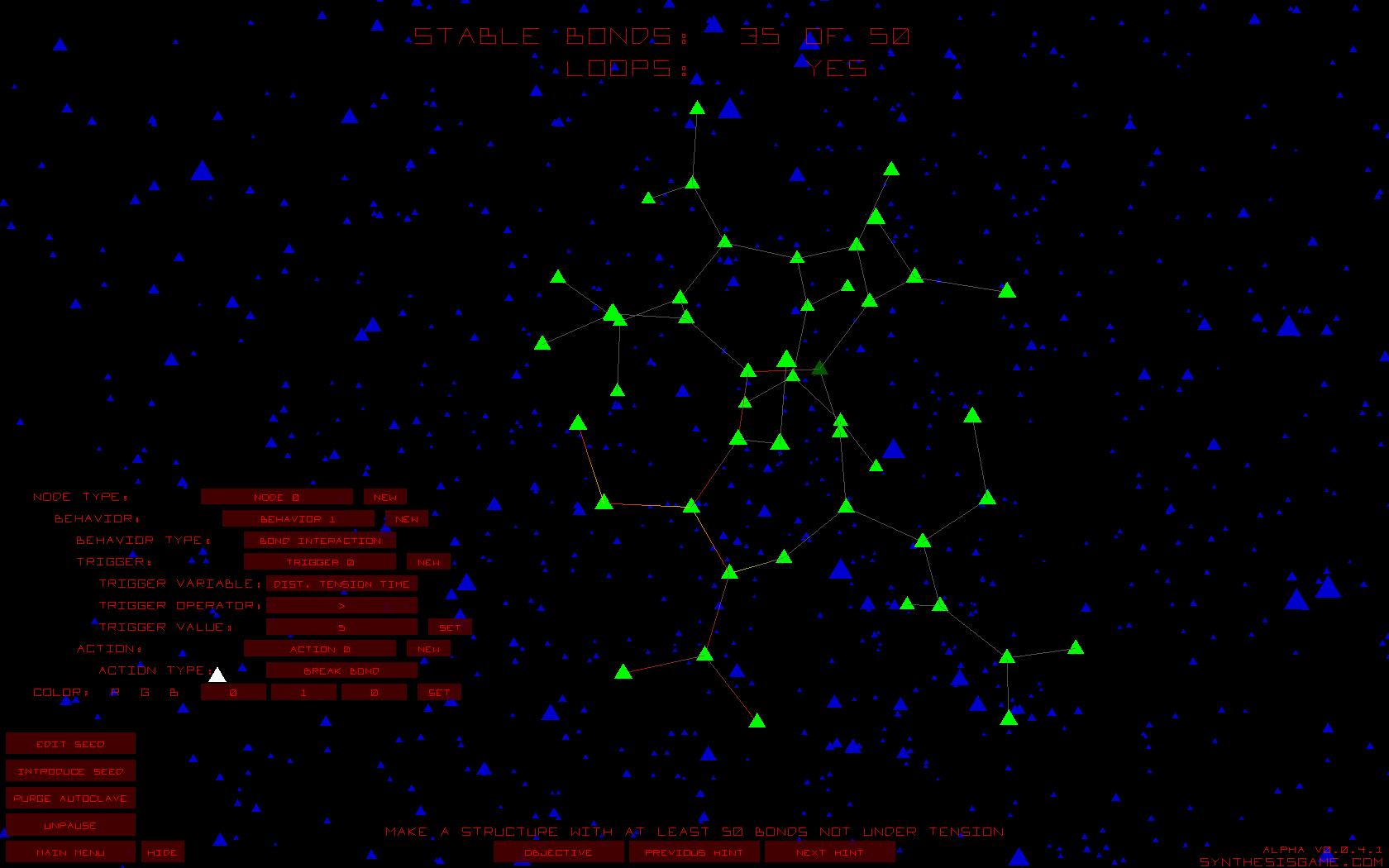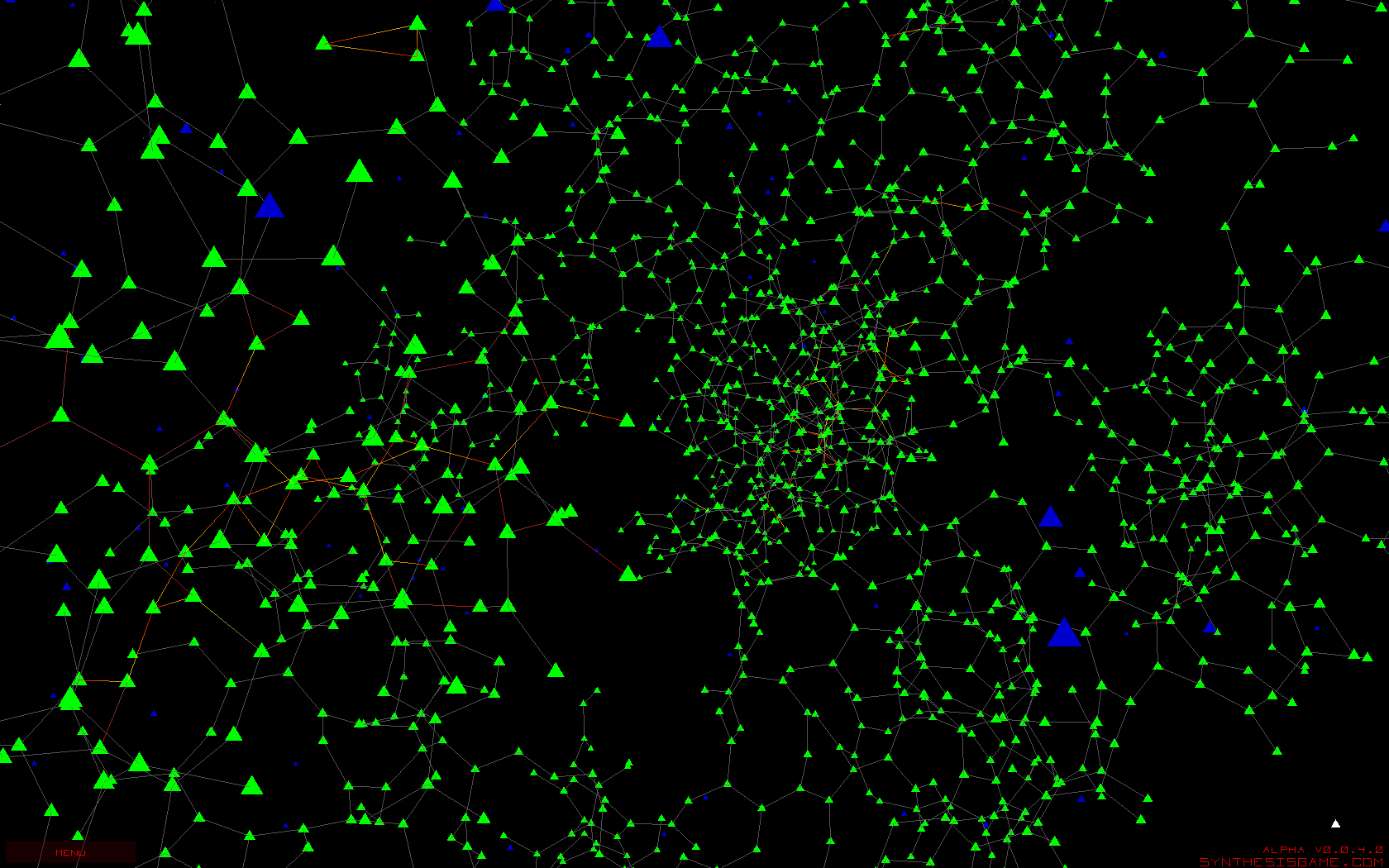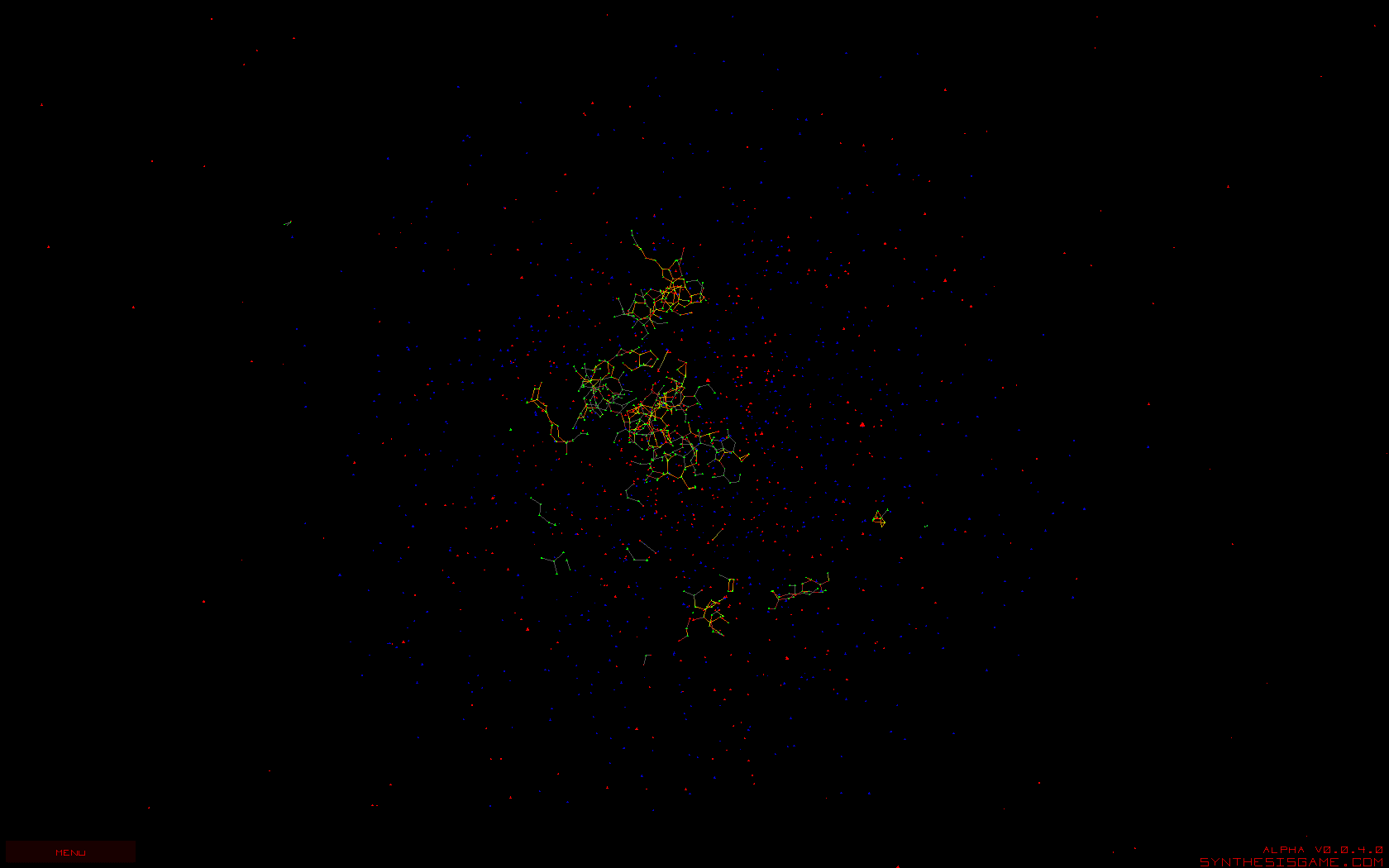 Synthesis is a game about designing self replicating molecules which grow into complex structures. It is part molecular dynamics, part cellular automation, and part connect the dots. This all takes place in the autoclave of a sequencing particle accelerator, which you use to program and introduce seed molecules. Due to the minimalist graphics it can be pictured on an atomic, cellular or galactic scale.
Synthesis was envisioned as a game with complicated relationships that can be controlled using simple actions. It has a life of its own which you create, yet once released is completely out of your control. Small changes can lead to totally different outcomes and there are many ways to approach the same result.
Synthesis was recently featured at Boston's Festival of Indie Games.